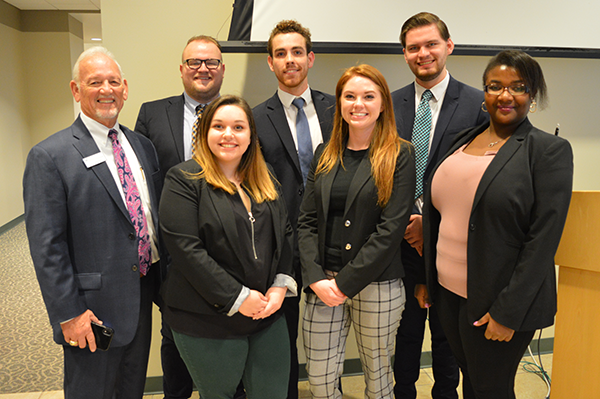 A Hull College of Business student placed third in a regional sales competition in Statesboro on Feb. 25.
Augusta University student Luke Eyrich reached the final round and placed third at the 2nd Annual Parker College of Business Regional Sales Competition and Center for Sales Excellence Boot Camp.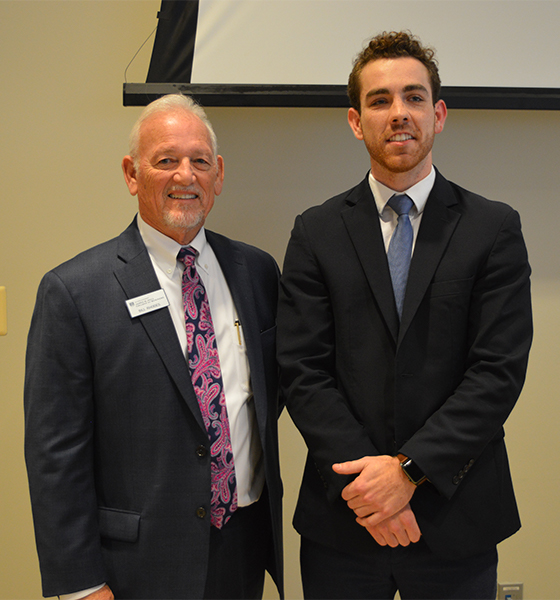 The Georgia Southern University competition is a developmental event, providing sales students with the opportunity to demonstrate their selling skills through simulated sales role play. It is also a chance for students hone their skills in a regional competition prior to the National Collegiate Sales Competition (NCSC) at Kennesaw State University on March 27–30.
The Hull College of Business team consisted of:
Luke Eyrich, Role play
Abigail Turner, Role play
Michael Myers, Role play
Lauren Goodenough, Sales Boot Camp
Caroline Graham, Sales Boot Camp
Frank Lawrence, Sales Boot Camp
Only three students from each school can compete in the role-play competition, said professor and team coach William Rhodes. The other students participated in the Sales Boot Camp. The top three finishers in the competition won prize money, plus clothing from custom suit company Tom James.
The Hull college competed last year at the inaugural GSU event.