Three Hull College of Business students placed in the top half of the International Collegiate Sales Competition 2020 World Cup hosted by Florida State University.
Caroline Graham, Michael Sanders and Darren Key, as the Augusta University team, placed 38th out of 80 teams. The placement clinches an automatic bid to the 2021 World Cup.
"Competition was different this year, because it is normally face-to-face, live. This year was virtual. That was a challenge for our students," said Stacy Roberts, Lecturer in management and marketing for the Hull College, and faculty mentor for the team.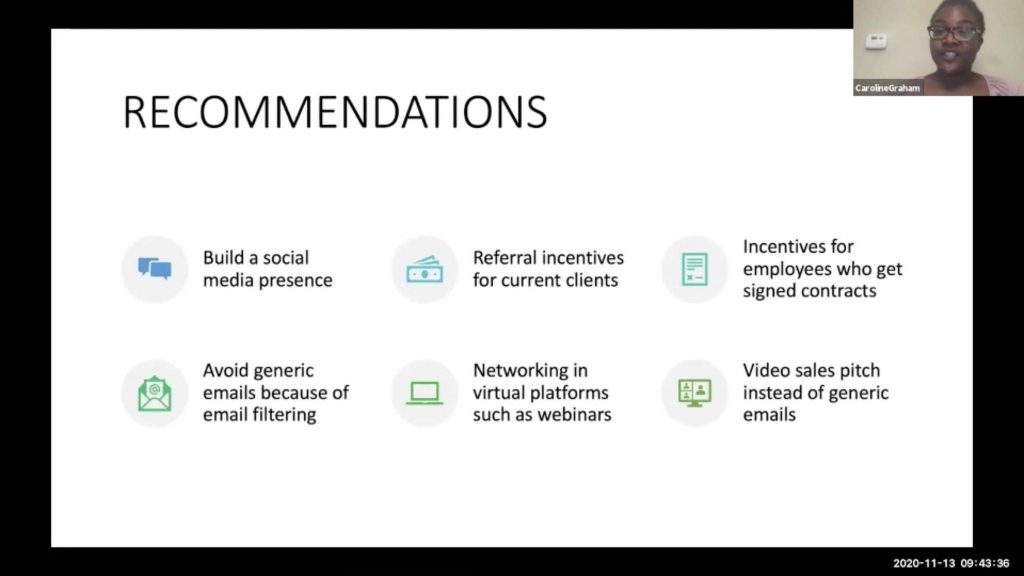 In the sales management simulation, the team placed second in its group behind Arizona State University.
For the sales management case portion of the competition, the team placed fifth in the first round.