In early February, eight students from the Firm and Industry Studies class taught by Simon Medcalfe, finance and economics professor, got an inside look at a local, family-owned, craft brewery.
Upon entering the 16,000-square-foot Savannah River Brewing Company on 5th Street in downtown Augusta, the students were surrounded by floor to ceiling vats, containing the ingredients to brew the local craft beer.
During the class, students apply economic principles to various industries and firms and look at industry-specific challenges that may be experienced.
The craft beer industry has its challenges, from government regulations, to competing for shelf space to sell the product, said Head Brewer Adam Fulmer.
Government regulations in the craft brewing industry limit a firm's locations, pricing of their product, distribution system, and marketing strategy, to name a few challenges the small business faces.
Throughout the private tour, students learned the history of the brewery which opened its doors in early 2017 by brothers Steve and Dave Ellison; the brewing and bottling processes; and received advice about pursuing a career in something that inspires them.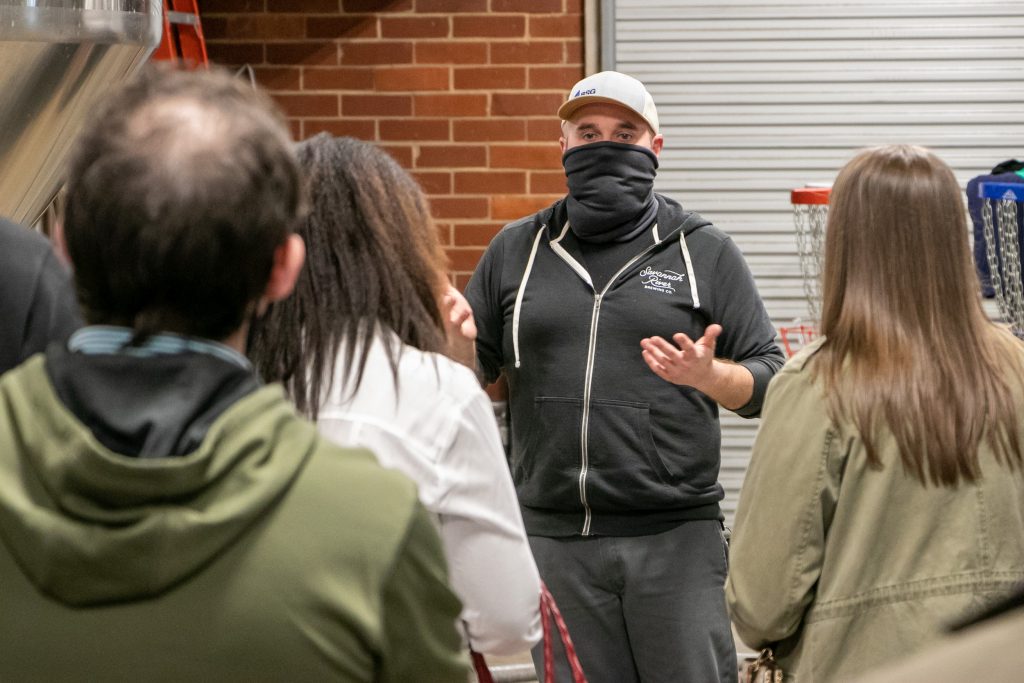 "Often, we talk about interdisciplinary education, but sometimes think that is just within business disciplines. Students probably didn't think they would need to remember chemistry class, but brewing is very scientific, and students could make those interdisciplinary connections," Medcalfe said.
In addition to this experience, students in the class will also study the unique features of sports and entertainment, manufacturing, healthcare, technology, primary products and energy.