Juanita Woods is currently a PhD candidate at Florida Atlantic University, Boca Raton, FL, and will graduate in December 2016. Before becoming an academic, Ms. Woods worked as a manager for several finance and technology companies, where she managed project and functional teams ranging in size from 2 to 20. Ms. Woods holds active certification in project and program management from the Project Management Institute® and a Masters of Business Administration from the University of North Carolina at Charlotte. Ms. Woods uses her experience managing people, teams, and projects in the private sector as a stimulus for her research that focuses on bridging the disciplines of leadership, affect and emotions, and work teams. In her free time, Ms. Woods enjoys being with her family and exploring new places on foot.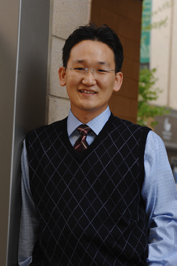 ChongWoo Park joins the Hull College of Business as an associate professor of Management Information Systems. He earned his Ph.D. degree from the J. Mack Robinson College of Business at Georgia State University, his Master of Information Management degree from Syracuse University, and his Bachelor of Engineering degree and Master of Business Administration degree from Korea University. Prior to joining Augusta University, he has taught various IT/IS courses at Georgia Gwinnett College for nine years. His teaching interests include database design & systems, systems analysis and design, management information systems, business intelligence and systems, enterprise process integration, web technologies, and computer concepts.  His research work has been published in Decision Sciences, Journal of the Association for Information Systems, IEEE Transactions on Engineering Management, Journal of Systems and Software, Issues in Information Systems, and International Journal of Information and Communications Technology Education, and received the Best Research Paper Award from International Association for Computer Information Systems in 2013, and the Dissertation Award Grant from Georgia State University in 2007. His research interests include IT/IS adoption, IT use in education, IT project management, information seeking behavior, cloud computing, analytics, and behavioral side of security.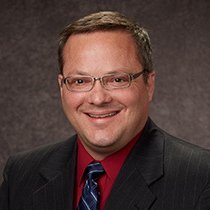 Mark A. Harris has a Ph.D. in Business with a concentration in information systems security and a minor in management from Virginia Commonwealth University. He also has a Master's in E-commerce and a Bachelor's in Information Technology from Old Dominion University. His professional experience includes more than 10 years as a senior network engineer for Old Dominion University, where he oversaw the administration of more than 4,500 computer users, a dozen servers, and 300+ workstations. At Old Dominion University, Mark also taught undergraduate and graduate courses in information systems, technology, and security. His first academic appointment was with the University of South Carolina, where he taught information technology and security from 2009 to 2016. Mark's research interests include mobile device security, behavioral factors of security, security policy management, awareness training, and health IT security.  In the last five years, he has authored over a dozen information security papers in well-respected refereed information systems journals and conferences.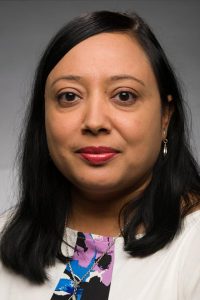 Manisha Mathur completed her Ph.D. in Business Administration (Marketing) at the University of Mississippi. During her MBA program at the University of Mississippi, she was awarded the Graduate Achievement Award for her accomplishments. Teaching is her passion and she has taught a variety of undergraduate and MBA courses. She has worked in the service industry and has helped small businesses to create brand awareness. Her research interests include social media marketing, marketing strategy, brand management, relationship marketing, and business ethics. She has presented her research work at several conferences and has published her research in top peer-reviewed journals. She is currently working on developing new marketing approaches by using social media.